"The game brims with wonder."

designer of Pax Pamir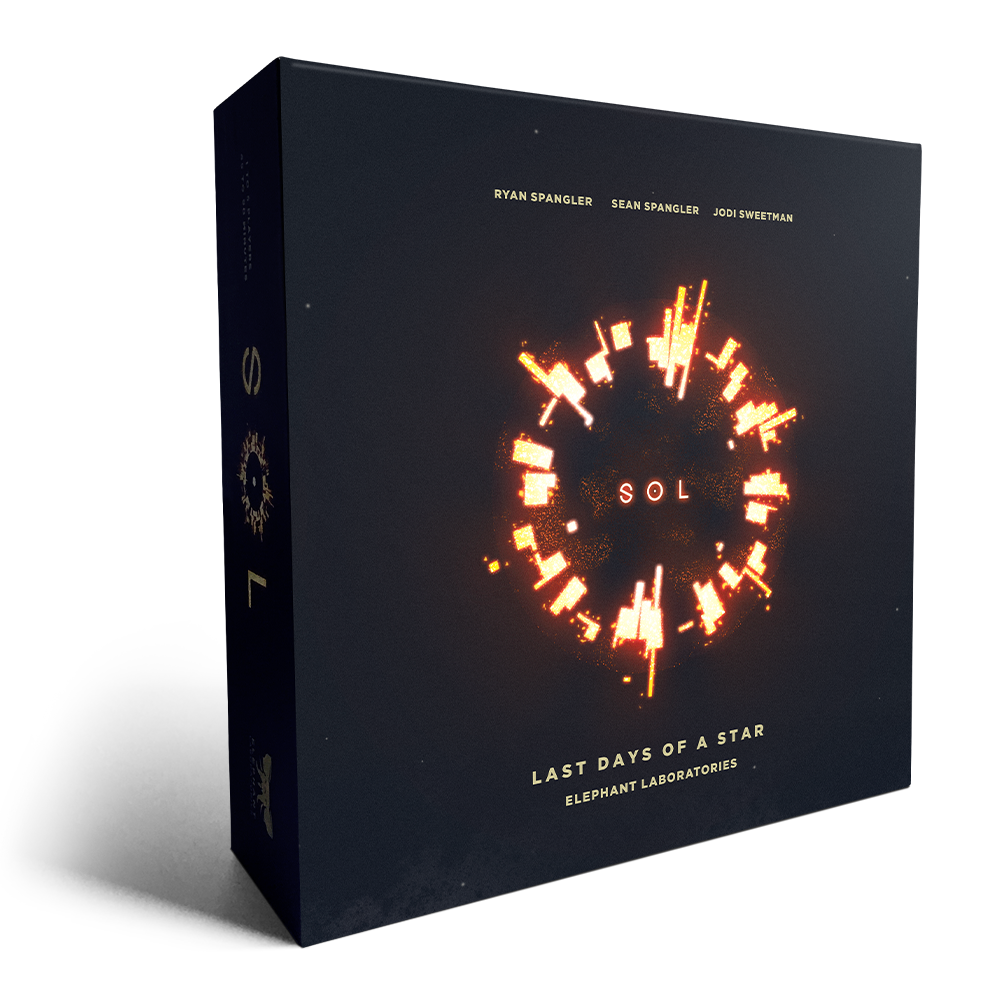 What is Sol?
Sol is a race against time, carefully balanced with a fresh engine-building mechanic uniquely rooted in mutual benefit and competition. Each game of Sol begins as an open starscape, ripe for emerging interdependent networks and careful planning at every turn: build your energy node so that other players are enticed by its strategic placement; activate an opponent's foundry when they are low on energy so you capture the bonus; plot a multiple activation of other players' transmit towers without ever having to build your own. There are countless approaches to explore in Sol: Last Days of a Star.
Sol has very little luck, but the compounding of simple actions keep the game moving quickly. The high degree of player interaction and the array of Instability Effects allow for a surprisingly customizable vibe to each game.
Many Ways to Play
Sol's primary play mode allows for 2–5 players, with a compelling solo play variant. Thirty instability effect cards ensure that every session is unique, and allow fine-tuning the game's duration, degree of difficulty, and the option to add player-v-player conflict.
Players may also choose to explore Sol as a co-op; choose quick start with "vestigial structures" already in place; or add "trigger event" cards for additional solar unpredictability.
What's in the box?
150 Custom plastic player pieces
89 Energy cubes
30 Instability effect cards
96 Instability cards
8 Trigger event cards
7 Wooden instability tokens
1 Double-sided game board
5 Player holds
5 Player aids
1 Momentum track
1 Instability marker
1 Rulebook
1 Rules summary sheet
1 Mythos book

The Worlds of Sol
The story behind Sol is a richly-textured utopian future, a time of limitless resources in which war, poverty, and suffering are distant memories…until the sun begins to die. The 32-page Mythos Book, beautifully written by CJ Hallowell, provides a window into the vibrant cultures competing to preserve their way of life in the face of impending solar annihilation.
Videos and Links
Watch how-to's, play-throughs and interviews with Sol's design team. Download the complete rulebook. Read all the nice things others are saying about Sol.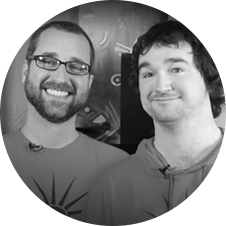 Brothers in Space
Sol is the creation of brothers Ryan Spangler and Sean Spangler, whose earliest memories involve playing—and making—board games together. Their shared passion for strategy, invention, collaboration, and the act of bringing something new into the world drove them to design a game that they continue to enjoy playing…years after its inception.
Sol is by all definitions an independent game, but it owes its existence to a vast supportive community of family, friends, and enthusiastic backers.